Dr Michael Naughton is an academic sociologist, critical theorist, criminal justice system activist and writer. He has received numerous awards and prizes for his work, which focuses on 'miscarriages of justice' and the wrongful conviction and/or imprisonment of factually innocent victims. He currently holds a Readership in Sociology and Law at the University of Bristol across the Law School and the School of Sociology, Politics and International Studies (SPAIS).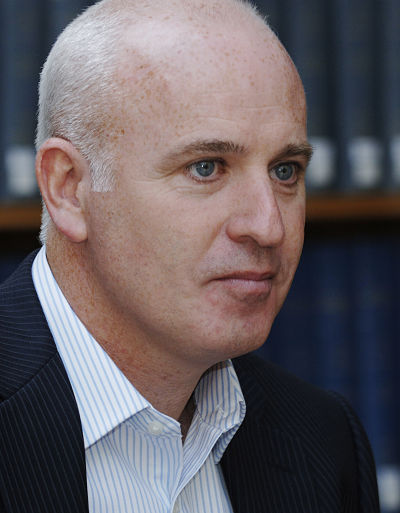 Michael is known for spearheading the introduction of innocence projects into UK universities (click here and click here) and for his efforts to reform the criminal justice system so that innocent victims can make progress through the prison system and are guaranteed to be able to overturn their wrongful convictions through the Criminal Cases Review Commission (CCRC) when they occur (click here for more information).
Since September 2019, Michael has been the Founder and Director of Empowering the Innocent (ETI), a research and law reform project. Empowering the Innocent (ETI) highlights the insurmountable challenges that alleged innocent victims of wrongful convictions can face in their attempts to overturn their convictions by way of application to the Criminal Cases Review Commission (CCRC). The overall aim of Empowering the Innocent (ETI) is the reform or replacement of the CCRC so that an avenue truly exists, as was intended when the CCRC was established, that can guarantee that ALL innocent victims can and will have their wrongful convictions overturned ​(click here for the Empowering the Innocent (ETI) website).
This website provides access to Michael's publications (4 books (click here) and over 60 articles, book chapters and other publications (click here)) on miscarriages of justice and wrongful convictions and imprisonment.
It also provides information on his wider activities in terms of media interviews and appearances (click here), invited presentations (click here) and academic presentations (click here).
Important note: Any views expressed on this website do not represent those of Michael Naughton's employer.